WA list of unsolved crimes  is growing  with the recent cases still remaining unsolved or in progress.
1.Evita mitchell case

2. Corryn Rayney case

3. and Craig puddy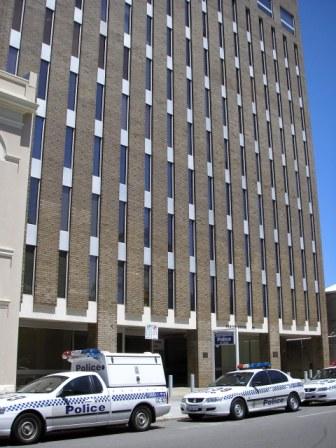 Iveta Mitchell has been missing since May 3.
Iveta Mitchell stormed out of her family home after an argument with her husband at around 1am on Monday May 3 in the town of Parmelia, south of Perth WA. The 37-year-old hasn't been seen since, despite an exhaustive search of surrounding bushland.
The mystery has generated further curiosity after Mrs Mitchell's wedding and engagement rings were found on the doorstep of her home doorstep after a few days.The crime still remains unsolved  as of  writing this article.
The corryn Rayney case
Mrs Rayney, a 44-year-old mother of two girls aged under 14, was last seen leaving a bootscooting class at the Bentley Community Centre on August 7. Family and friends raised the alarm when she failed to make it home, or to work the next day as a Supreme Court registrar. The car was found a week after she disappeared,  in Kershaw Street, Subiaco. A trail of oil from the vehicle led police to a site in Kings Park. The police managed to find Mrs Rayney's body in this area.
PROMINENT Perth lawyer Lloyd Rayney's launched a  multi-million-dollar legal action against the state government  police  over claims they defamed him when they called him the "prime" suspect in his wife's murder.
Mysterious disappearance of millionaire Craig Puddy.
Concerns are held for the 45-year-old's welfare after blood was found at the luxurious Bateman Road home and his car was left in the garage. Mr Puddy is the son of former Western Reds rugby league chairman Laurie Puddy. Mr Puddy used to run a successful forklift business under the umbrella company owned by his father and shares his father's love of rugby league.
Mr Puddy, 45, has not been seen since May 3. He was reported missing by family the next day after they discovered a pool of blood inside his $3.2 million Bateman Road mansion.
Homicide detectives found  a yellow-topped recycling bin missing from 45-year-old businessman Craig Puddy's Mt Pleasant home , which was later found in bushland far away. A former friend and business partner of Mr Puddy, 38-year-old Claremont man Cameron Mansell, has been charged with his murder and is due to reappear in Stirling Gardens Magistrates Court on Wednesday. The case is currently in progress.
Timeline: How the Craig Puddy mystery unfolded
Police have asked anyone with information to call Crime Stoppers on 1800 333 000.
Links:
http://netk.net.au/RayneyHome.asp