The Australian elections 2013  is over   with the Liberals winning the election and  as  the new PM has announced  "The country is under new management".
After  a long term by John Howard, its Tony Abbots turn to take the mantle  for the liberals.
More than 14 million people were registered to vote in Saturday's election. Voting is compulsory in Australia.
Elections results 2013 Australia
The Coalition (TONY ABOTT –Liberals) won the election with a national swing of 3.5 per cent, seizing a swathe of seats in Tasmania, Victoria and across New South Wales.
The House of Representatives contains 150 seats, 76 are needed for a majority and the coalition got  85 seats  with Labor taking 54 seats.
Mr Abbott began his first day as the nation's leader with a bike ride and has since held a series of briefings with public servants. Outgoing PM Kevin Rudd earlier admitted defeat and said he would not stand again for the Labor leadership.
Australian elections 2013 in news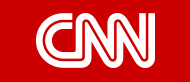 Cnn.com
Tony Abbott: Australia's pugnacious new prime minister
He may have run a gaffe-prone campaign against the bookish Kevin Rudd, the incumbent Labor prime minister, but his knockabout style, which harkens back to older, safer times, proved popular with an electorate exhausted by years of Labor infighting.
Australian election sweeps conservative leader Tony Abbott to power
Abbott, a former boxer, Rhodes scholar and trainee priest, promised to restore political stability, cut taxes and crack down on asylum seekers arriving by boat.

Tony Abbott wins, but does Australia care?
Weeks before Saturday's vote, the Liberal-National (i.e. conservative) coalition Tony Abbott leads commanded such a margin in the polls that the incumbent Labour party overthrew their own prime minister, Julia Gillard, and replaced her with Kevin Rudd, who Labour had overthrown three years previously when his popularity began to wobble.
Wikileaks founder Julian Assange missed out on a Senate seat in Victoria, where the final place was claimed by Rick Muir of the Australian Motoring Enthusiasts Party.