An increasing number of businesses are making the move to the cloud in order to gain mobile access to email and documents.  For Australian businesses, Google Apps, Google's cloud service platform, is quickly becoming a top option thanks to the platform's communication and collaboration capabilities.
Cloud computing catches on in Business
When it comes to moving your business to the Google cloud, you can purchase the Google Apps for Business product suite through Google, itself, or through a local Google Apps Authorized Reseller.  Enlisting the help of a Google partner ensures increased training as well as more personalized migration and support.  In July 2011 having help with your Google Apps migration became even easier when Cloud Sherpas, a Google partner based in Atlanta, Georgia since 2008, opened multiple offices in both Australia and New Zealand.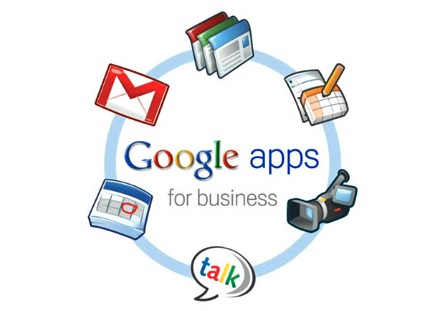 Here in Australia, Cloud Sherpas works closely with Google and has a headquarters in Sydney in addition to offices in Melbourne and Brisbane.  After its summer 2011 launch, Cloud Sherpas quickly became a premier Google partner in the region, serving all types of businesses (small and medium-sized businesses as well as enterprises).

So what are Cloud Sherpas and Google Apps doing to improve the day-to-day functions of Australian businesses?  From the initial Google Apps setupand everything that follows, businesses that make the switch to the Google cloud network have premier communication and collaboration tools at their fingertips.
Google Apps in the cloud
Because Google Apps runs on a 99.9% uptime guarantee and provides users with mobile access, it ensures that businesses will always have access to information – whenever and wherever necessary.  With this guaranteed access, businesses can take full advantage of features like Gmail, Google Documents, Google Sites, and Google Groups to improve their communication and collaboration.  For example, Gmail allows for storage that is 50 times the industry average, includes a Google-powered search function, and has instant-messaging and video-chatting capabilities.  With Google Documents, users can create, edit, and store documents in the cloud and easily share these files with co-workers or customers.  Google Docs even allow for real-time collaboration so multiple users can edit a file simultaneously, regardless of location.  Applications like Sites and Groups enable larger groups of people to work together and communicate with one another easily by providing users with a central location to post files, deadlines, tasks, and other information (Sites) and by allowing users to communicate as one, cohesive body (Groups).


In addition to improving the communication and collaboration of businesses, Google Apps can also lower IT costs.  Since Google Apps is an entirely cloud-based platforms, it runs without any additional hardware or software.  This lack of equipment, combined with the fact that Google automatically sends out any updates, cuts down significantly on time and money spent on IT concerns.  And businesses can also rest easy knowing their important information is safe, as Google Apps is verified in SAS 70 Type II audit.

As a result of the enhanced communication and collaboration tools – in addition to guaranteed universal access, cost-saving measures, and security – available through Google Apps, this cloud service platform is quickly becoming the top choice for Australian businesses of all kinds and sizes.

Cloud Sherpas is a leading cloud service provider and was named the "Google Enterprise 2011 Partner of the Year." As one of the first Google Enterprise partners, Cloud Sherpas has migrated over one million users across a variety of industries from legacy, on-premise messaging systems to Google Apps, helping organizations adopt cloud computing to innovate and dramatically reduce their IT expenses. A Google Apps Reseller in Atlanta, GA, Cloud Sherpas has regional offices in locations including San Francisco, New York, Chicago, Austin and Sydney, and has more Google Apps Certified Deployment Specialists than any other partner in the world.